All you need to know to get started with Local Search, Reputation Management, Mobile Computing and Smart Link Video
What is Local Search?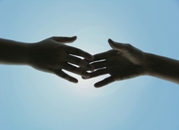 Local Search is seeking information online with the intention of making a purchase off line.
What? + Where? = Local Search
Example of Search Results Page
Why Is Maps Optimization for Local Search so Important?

A few statistics:

There are over 1 BILLION Local Searches performed online EVERY month! (And growing over 50% a year)

Over 70% of all searches are made with local intent.

82% of local searchers follow up with offline activity, via in-store visit, phone call or purchase.

90% of online commercial searches result in offline brick and mortar purchases.

66% of Americans use online local search like Google Places to find local businesses.

54% of Americans have substituted the internet and local search for phone books.

43% of search engine users are seeking a local merchant to buy something offline
What Are Citations And Why Are They So Important?

Citations are defined as "mentions" of your business name and address on other webpages, even if there is no link to your website. An example of a citation might be an online yellow pages directory where your business is listed, but not linked to. It can also be a local chamber of commerce or a local business association where your business information can be found, even if they are not linking at all to your website. You may also see the term "web references" used on other websites—a synonym for "citations".
Citations are a key component of the ranking algorithms of the major search engines. Other factors being equal, businesses with a greater number of citations will probably rank higher than businesses with fewer citations.

Local 6 Pack Optimization Specifics

Do keyword research to maximize traffic, leads and customers.

Claim listings in 6 major Local Directories – Google Places, Yahoo Local, Best of the Web, MLive, Bing and SuperPages.

Increase the number of citations or links to local listings.

Add photos and videos to listings if available from client.

Increase trust in local listings by submitting to over 200 Internet Yellow Pages, Local Directories, and Local Search Engines.

Operational information like contact information, hours, payments accepted and languages spoken.
Case Study - Medilodge of Monroe
Google Search Results for Physical Therapy, Monroe, MI
Google Search Results for Nursing Homes, Monroe, MI
Rehabilitation Services, Monroe
Google Places Back Office For Medilodge of Monroe
Review Page Example for Reputation Management
Online Reputation Management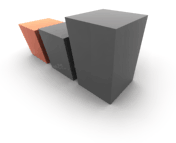 Recent studies show that over 70% of respondents say they trust consumer opinions posted online. There are an ever-increasing number of consumers researching and seeking recommendations from other consumers and experts and plan purchases online, even if they make their final purchase at a physical store location.

Reputation Management is being proactive with customer reviews instead reacting to negative ones!

Even good companies should expect 5% of reviews to be negative; however, negative reviews can be resolved 90% of the time, so it's worth the effort to attempt resolution.
How Does Reputation Management Work?
Learn From Your Customers.
Your customers want to be heard, and you should be listening! we provide you with all of the tools you need to collect customer feedback and reviews. We will collect unlimited reviews and testimonials through links, emails, Twitter, Facebook and more!
Let Your Customers Sell for You.
Our review and testimonial tools will also help you save time and increase sales. Just approve your reviews and they're posted onto your website instantly!
Save Customers.
Have a customer with a problem? Our dispute resolution feature will collect additional information from the customer and put you in touch with them privately to help you resolve their issue. Why let a customer post a negative review elsewhere on the Internet when you can solve their problem first.
Reputation Management Service Specifics

E-Book with detailed explanation on how to implement a successful Customer Review Policy for your business.

Creation of a custom page links to your Listings in Google, Yahoo, Bing, Best of the Web, Yelp and Insider Pages so your customers can leave positive reviews.

Set up a thank you page with a coupon on your website (if desired) to encourage customers to leave a positive review.

E-mail auto-responder application that allows you to create emails in your web browser and sent them to your clients. (up to 2500 contacts)

Customized E-mail template for follow-up with clients, encouraging them to leave positive reviews on your local business listings.

Custom Survey application to help you learn what your customers are thinking. You can send them by email, share them on Facebook or Twitter and view the responses as they come in.
Click Here To See A Review Page In Action
Other Services
Web Design
Web Hosting
E-Mail
Content Management
E-Commerce
E-Mail Marketing
Message on Hold
Contact Us

Call us at 866-757-5100 x100, or you can email us at sales@smartlinksolutions.com
Smart Link Solutions
29445 Beck Rd., Suite A-203
Wixom, MI 48393
Bullet Points